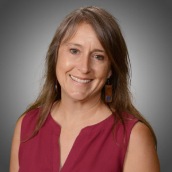 Callie Vincent
6th-8th Spanish Teacher
Phone: 817-924-8917
Groups: Specials
¡Hola, soy la Sra. Vincent!
I feel priviledged to teach in an environment where my Catholic faith is evident in most things we do. For students to be able to use a second language to express this faith makes it even more special.
I lived in Spain for 3 years where I attended Spanish schools. I enjoy being active with my family whether it be out on the soccer field or on a run. We also love to travel.
Education:
B.F.A. Art History, minor French UNT
M.A. Art History TCU
TX Certified Bilingual Education (Spanish)